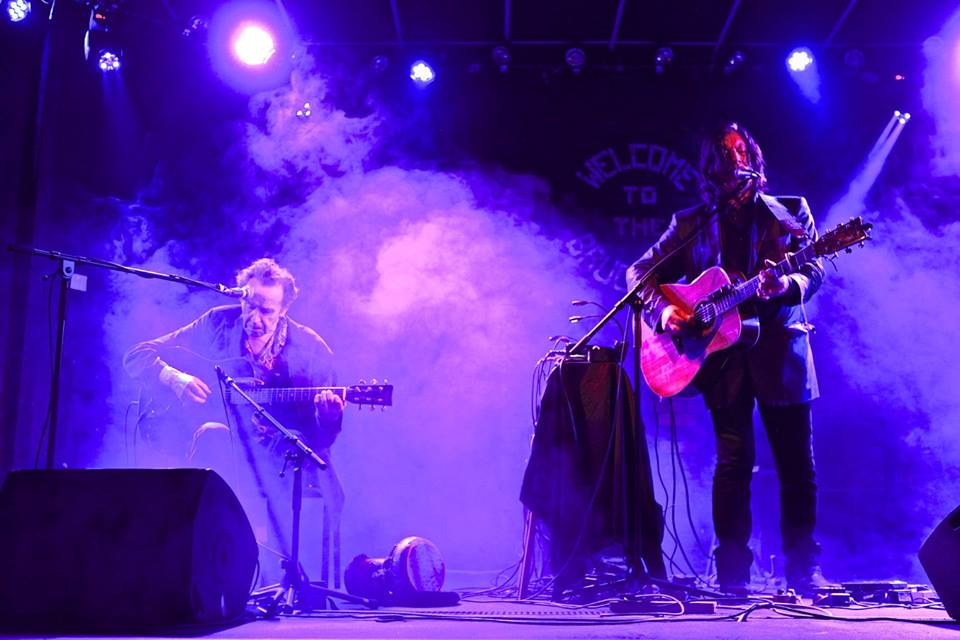 Tír na nÓg, the legendary Irish duo formed by Sonny Condell and Leo O'Kelly have been described as Alt Folk or Psych Folk!  What is not disputed is that Sonny Condell and Leo O'Kelly are two of the most influential writers and musicians ever to have come from Ireland. The duo came together in 1970 and made three classic albums for Chrysalis Records.
The three albums, ' Tír na nÓg' (1971), 'A Tear and a Smile' (1972) and 'Strong in the Sun' (1973) were re-mastered and released in October 2012 by Cherry Red Records/Esoteric, including all their singles as bonus tracks.
They were strongly championed by John Peel, and recorded many Peel Sessions for BBC. As well as headlining their own shows, they, famously, toured the world with Jethro Tull, Cat Stevens, and Procol Harum, as well as gigging with The Who, Roxy Music and T.Rex.
Their latest album, The Dark Dance, is their first studio album in 42 years, and it has already been cited as Classic Rock Magazine's No. 3 Prog Album of 2015! Record Collector Magazine did a 5-page feature on Tir na nOg in their last issue. The duo recently headlined a one day 5 band festival at the renowned London venue, The Half Moon, Putney, and their performance was released in June on vinyl and CD.
Quotes:
"Progressive, dark and mystical, yet profoundly down to earth" (Record Collector)
"It's little surprises like this that make the musical world such a wonderful place to go for a spin … thoroughly inspiring performances!"  (Shindig)
"Otherworldly and indubitably wise" (Uncut)
"They blew me away, that combination of Irishness, folk and Led Zeppelin!" (Mojo)
"A huge influence – the Irish Beatles!" (Jimmy MacCarthy)
Tir na nOg are renowned for their vibrant and magical live performances, which continue to captivate wherever they go.