Peggy Seeger needs little introduction, being a totally unique artist who has carved a special place in the folk revival of both the UK and the USA. Now in her 80s, her light burns as brightly as ever, with legendary live performances that might include an unaccompanied traditional ballad, followed by an anecdote from her remarkable life, before launching into a topical song about drugs, war, hormones, politicians, unions, women, love or ecology.
A multi-instrumentalist (piano, guitar, 5-string banjo, autoharp, English concertina and Appalachian dulcimer), she is lauded for her feminist and political songs. She has made 23 solo recordings and participated in over a hundred more with other artists. As Ewan MacColl's partner and muse, she was the inspiration for MacColl's classic 'The First Time Ever I Saw Your Face' (the title of her much-praised recent memoir) yet this is a woman who has consistently followed her own path with passion and vigour.
"A trailblazer, both in her musical life and in her fiercely independent spirit."  Evening Standard
"Seeger (has) an uncanny ability to dissolve the gap between artist and audience."  The Irish Times
"From the moment she steps on stage, Peggy holds every person in that packed auditorium spellbound". Tradition Magazine
In 2017 her memoir, 'First Time Ever' (Faber & Faber) was shortlisted for the prestigious Penderyn Music Book Prize and made several 'Books of the Year' lists, including the Guardian and Sunday Telegraph. The paperback edition was published in September 2018. A full-length documentary about Peggy's life is currently in production.
"Peggy Seeger's life is the stuff of a rip-roaring blockbuster . . . (First Time Ever: A Memoir) is an illuminating, witty, revelatory and unflinchingly candid account, presented in vivid vignettes and nonchalant anecdotes, often funny, sometimes shocking."  Mojo Magazine
"Glorious – Peggy is a commanding presence. Long may she continue!"  The Times
"Peggy Seeger held the audience spellbound – the audience responded with joy, appreciation and admiration."  Daily Express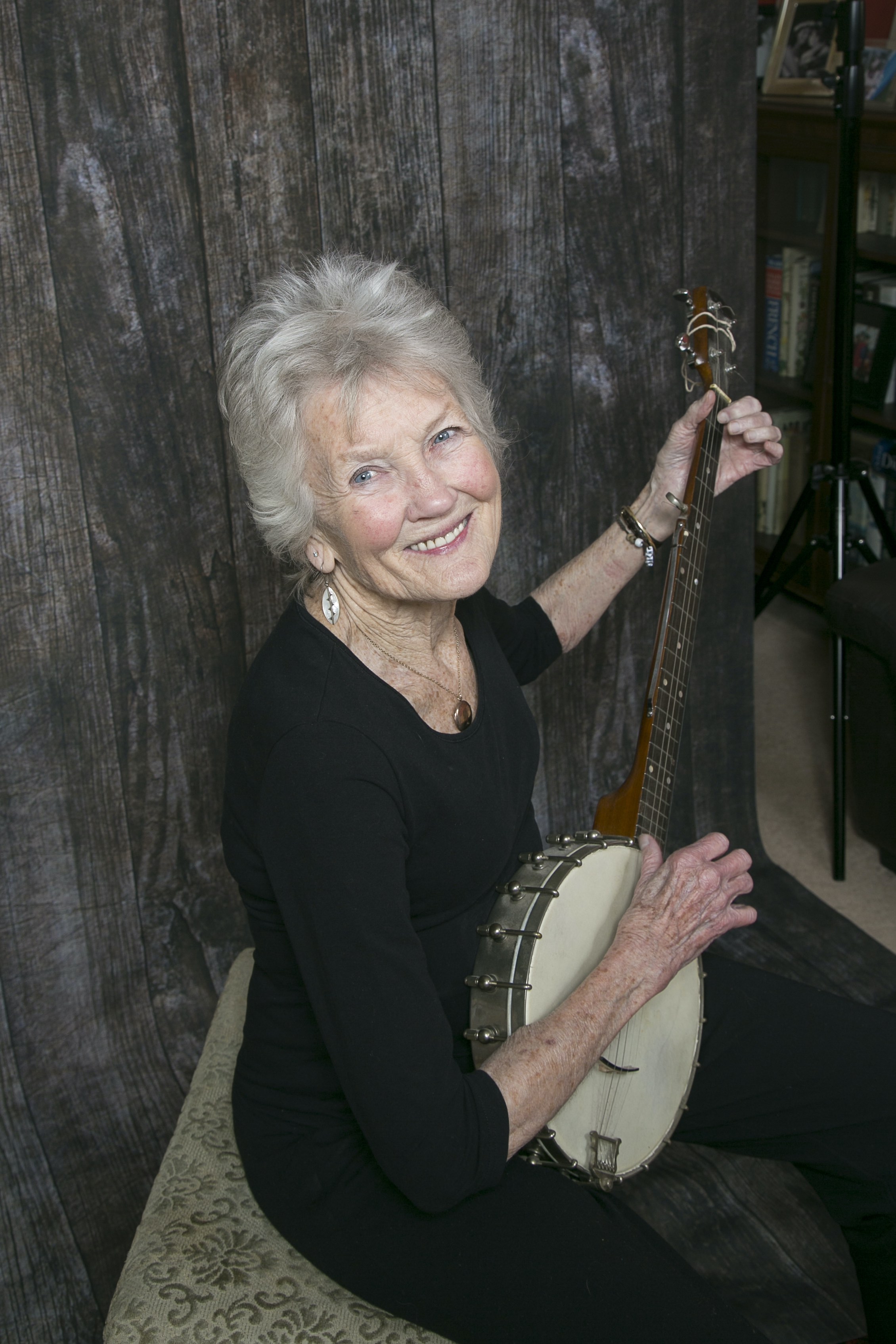 "Peggy Seeger may be folk royalty … but there's still plenty of the mischievous reprobate – not to mention the untamed rebel – about her. Joyous."  The Guardian