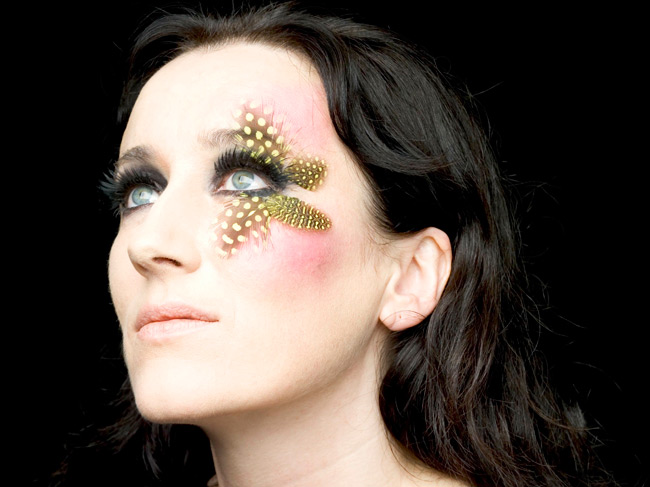 Singer/Songwriter
Maria has established herself as one of Ireland's most prolific artists and entertainers. As a musician, she is well known for her worldwide hit folk albums Mutter and Sing (feat: John Prine, Damien Rice, Paul Brady)
A live album * Live in el Lokal* was released Nov 2018 the 10th album on her own label – Mermaid Records.
Maria writes and performs with husband Kieran Kennedy and along with the new album they have also completed 2 short films –
 *A Different Kind Of Day* which has 14 international Laurels to it's name *Colour Code* written in memory of Sandra Bland.
 Maria has recently collaborated with Feist & Jarvis Cocker on a video for the song Century.
As an actress, she is currently appearing in Outlander. Recent television roles include Orphan Black (2013–2017), Downton Abbey (2011), The Tudors (2007–2010), and Father Ted (1998).
TIMELINE
1964        Born Maria Josephine Doyle on September 25th in Clontarf, Dublin
1969        Parents move to Enniscorthy, Wexford
1969-78  Attends school. Learns to sing at parent's parties. Learns to play piano.
1978 – 81  Works at Bean Bag Factory in Dun Laoighaire Market, admires Supertramp.
1982 – 86     Moves to Bray in Wicklow. Attends Trinity College. Writes and records songs, later becoming a band called Hothouse Flowers.
1987        Love Don't Work This Way is released.
1988            Tours. Starts Black Velvet Band with Kieran Kennedy, marries him
and honeymoons in Crete!
1989            When Justice Came released.
1989 –91            Touring. Opens for Ten Thousand Maniacs in the USA, and also
The Neville Brothers and The Bodeans. Live dates in Europe and recording in London. The Commitments movie and album released.
1992            The King of Myself released.
1992 – 93            Touring with The Black Velvet Band. British debut at Town and Country Club. Refused entry to the US on visa issues, US tour cancelled.
1994            Live in Switzerland Collective released. Appears on the specially issued Elektra Records 40th Anniversary album Rubaiyat. Maria features on an album called The Lady Sings The Blues, alongside Aretha Franklin, Billie Holiday, Ella Fitzgerald, Nina Simone, Annie Lennox and others. Rod Stewart asks Maria to perform with him. She declines, for reasons best known to herself!
1995 – 98            Stars in the feature films: A Further Gesture with Stephen Rea (1995) and John Boorman's The General with Brendan Gleeson (1996). Works with Druid Theatre Company in Galway in the play Blue Macushla (1996). Stars in Mike Figgis film Miss Julie with Peter Mullen (1997), Bill Forsyth's Gregory's 2 Girls (1998). Recorded Chriost an Siol for the Sony Music album The Planet Sleeps, a collection of lullabies from around the world.
1998 – 2000            Works in television starring in many hit UK series including Father Ted, The Fitz and Queer As Folk. Also composed music.
2001            Released debut solo album Charm on own label, Mermaid Records. Appeared in the Art book/Movie If I Could Read The Sky. Toured in Ireland. Performed her song Stars Above on the Late Late Show in the wake of 9/11.
2002            Charm nominated for Best New Album of 2001 at the Meteor Irish Music Awards. Guest presented on Tom Dunne' Pet Sounds and Radio One's Mystery Train. Performed at Midem. Performed in Other Voices, Other Rooms live TV concert. Album of the concert reached No. 1 on the charts.
2003            Mermaid Films release an art documentary Golden Boy about the Irish artist Pat Scott. Maria tours Ireland and Europe extensively. Compiles an 18-song anthology of original and independent female artists called Sirens. Plays Glastonbury.
2004            Works on TV show Sorted for the BBC. Begins working on a new solo album.
2005            Tours Europe. Sells out Limited Edition release of Skull Cover album on Mermaid Records. Works on Hide and Seek with RTE. Maria continues working on new album.
2006            Maria spends five months recording new US TV series The Tudors, playing the part of Queen Catherine of Aragon alongside Johnathan Rhys Myers.
2007            Gourmet style touring suits, so Maria completes a sell out tour of Swiss venues, breaking the 25 year long standing record for biggest audience at the Café Mokka Thun.