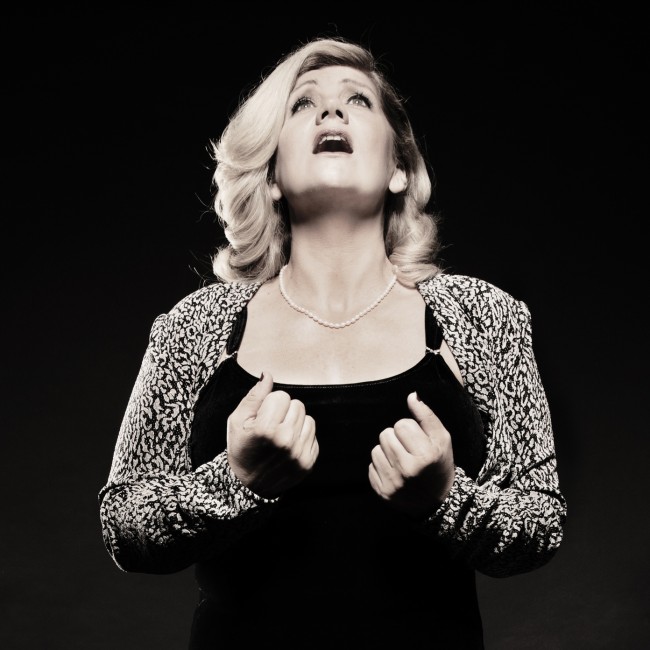 NO REGRETS – THE MUSIC OF ÉDITH PIAF – 50 YEARS ON – BY JEANNETTE BYRNE
Edith Piaf – Enigma and Influence
50 years after her death, the triumphant tragedy of Edith Piaf continues to fascinate. She is the essence of France and French music and yet she conquered a world that was just discovering rock and roll. Classics like La Vie en Rose and Je ne regrette rien need no translation, she communicated deep emotions of loss and love in a manner easily felt yet impossible to explain.
Her influence is immense and not always obvious.  A modern generation of stars from Whitney Houston to Adele, owe Piaf much. To French songwriters like Charles Aznavour and Michel Legrand she is the inspiration. Jacques Brel followed in her steps to perform sell out shows at the famous Paris Olympia…
Jeannette's passion for this music originated from her French grandmother and has driven her to perform and record many of her favourites. Whether with an orchestra, a café band or simply a pianist, Jeannette always enthralls and enriches her audiences with astonishing renditions of these great songs.
Jeannette's career started in earnest with a then "unknown" Jack Lukeman and the Black Romantics.  Her recordings on the album WAX and her performances earned her instant critical acclaim. Her first EP 'Une Femm' was voted one of the top five singles of the year by The Irish Times.  The diverse tracks received tremendous radio play around the country.
Her first solo album Elegy was a mixture of classic French songs and Gallic influenced compositions. It was voted album of the month by Hot Press magazine.  Jeannette visited Spain, France, Holland and Canada promoting the album. University radios picked it up across the United States and Canada and her music has been used in French culture courses here and abroad.
2011 saw Jeannette take her show to Cannes to perform where she was the star attraction at an International event…she was artist of choice to perform French Songs in France.
Her long awaited next album Café Diva is a celebration of 40 years or so of the best French music.
October sees the 50th Anniversary of the death of the legendary Edith Piaf and Jeannette will be performing her own tribute to Piaf in her new show "No Regrets" the music & legacy of Edith Piaf:  With wonderful arrangements and musicians, this promises to be an evening not to be missed…. evocative of Paris streets in a bygone time, these songs of love, life and loss will tear at the heart strings.
Check out Jeannette on youtube, (chateau la napoule), itunes and facebook